European Wasp Numbers increased Dramatically in Sydney in Summer of 2022!
In early summer Pestgo techs found the first European Wasp queen in camden in Western Sydney seen for years. Since then a trickle of reports of sightings of nests and workers in suburbs all around Sydney and throughout Camden and Wollondilly Shires have been found.
Scientists have warned for many years that the exotic species which is responsible for many hospitalisations and is common in Victoria ACT and South Australia, will be moving Northward. Dr Phillip Spradbury's (deceased) work on potential distribution of the wasps shows that they do have the ability to move as far north as Maryborough in Queensland.
With European Wasp numbers increasing Dramatically in Sydney and surrounds people will need to start educating themselves about what to do to protect themselves their loved ones and pets.
The wasps tend to become a severe pest at this time of year as they are tending to large numbers of larvae in their nest that are in need of protein. The wasps start to forage wherever they can for this valuable commodity. Other insects such as bees and flys are good sources of protein but so is dog food, cat food and scraps of food at fast food premises, rubbish bins etc. School yards near Canteens are popular as are Al Fresco restaurants where the wasps annoy diners to the point of making outdoor dining difficult unenjoyable and potentially dangerous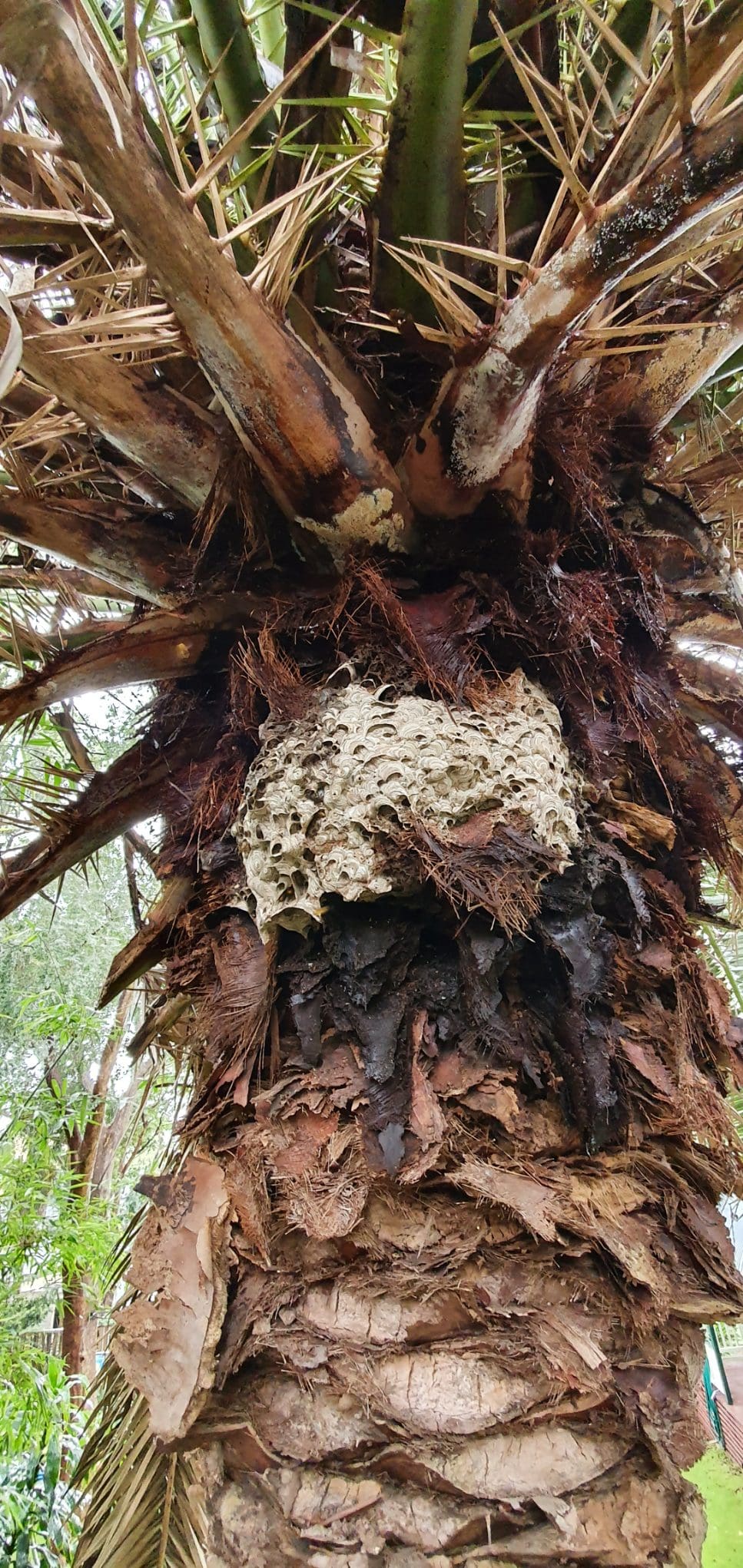 European Wasps nest in some of the strangest places, often difficult to access.
Wasp colonies have been found in vastly different places like in retaining walls, holes in the ground, roof and wall voids, in tufts of grass and almost any cavity you can imagine. Our website has more information.
See this story about a young girl in Braidwood stung over 200 times by European Wasps. Many similar stories have been recounted by people in Victoria and the ACT and now with rising numbers unless Sydneysiders take action similar events may take place here.